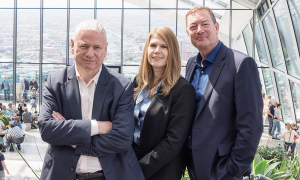 The Libre partners have a long history of working in the public sector. Derived from a belief in efficient and effective public services we have a passion for improvement and work closely with all our clients and partners to deliver this. We believe people need public services and we all need them to be delivered in the best way.
When we originally formed Libre back in 2000, the public sector landscape was very different. Today's emphasis on budget reductions and austerity means our current projects require very different outcomes than they did in the past. But our collective backgrounds in public-facing service, finance and efficiency means we are well placed to serve those needs.
All of our consultants have worked in public service at some point in their careers. They share our passion in the belief of excellent public services. We all work very hard to ensure our twin passions of delivering efficiency and ethos of public service remain aligned.
We are committed in adding value to public services and our aim is to leave organisations better able to deliver services. We only undertake projects we believe we can deliver and we have an enviable track record of being asked back by previous clients. Libre will always go about its work with integrity and with respect to the ethos of public services.