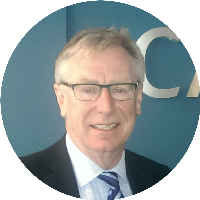 Jim has over 30 years experience in public sector management and for the last four years he has been an independent consultant working closely with Libre. He is an expert in corporate governance and decision making, strategic and financial management, international accounting standards and change management.
Jim was previously a local authority Chief Executive for over 12 years in Poole and Kingston upon Hull and prior to that was City Treasurer of Manchester. He has also worked extensively as a consultant in the public sector and was Executive Director of Sector Treasury Services (Capita).
He is currently working with the Ministry for Works and Pensions and the Ministry of Justice delivering finance masterclasses and financial leadership courses. He has also undertaken a number of projects for the States of Guernsey, and worked with Governments on projects in Tanzania, Zambia and Sierra Leone. Jim is an Independent Board Member for the Department of Environment in Northern Ireland.