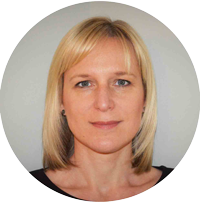 Lucy is an HR professional with in depth experience working with large-scale, complex health organisations. She provides timely strategic and operational advice to all Libre projects, including the more complex procurement and transformation programmes. Lucy is commercially focused and skilled at providing expert practical and pragmatic advice in line with current HR and TUPE legislation, regulation and best practice. Lucy provides support to NHS England procurement projects within primary care.
Her experience has enabled her to effectively operate as part of senior management teams, providing advice to business units with up to 1500 staff, operating budgets in excess of £60m and commissioning budgets of £390m.
She has held senior roles within a number of large organisations including Central Eastern Commissioning Support Unit, North East Essex Primary Care Trust and Salisbury NHS Foundation Trust.