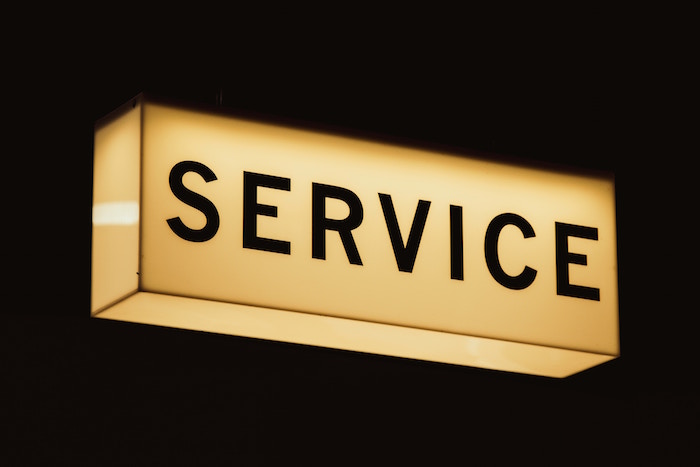 In the latest in his series of blogs on lean, David Hamer gives his insight into the worth of customer value.
A man goes into a barber's shop and asks, "Can you give me a Tony Curtis haircut?" For those of you who are too young to know Tony Curtis, he was a movie star of the 50s & 60s who was particularly well coiffured. No problem says the barber, take a seat. The man sits in the barber chair and a few minutes later is shocked to see in the mirror that his head has been shaven completely bald. Angrily he shouts at the barber, "Tony Curtis doesn't have his hair cut like this!" To which the barber replies, "he does if he comes in here."
To deliver a fit for purpose service; a value for money service; a value adding service, we need to understand what the customer actually wants. What the customer actually values.
Value in this sense is often misunderstood. It's not necessarily an accurate to 3 decimal places analysis of serum rhubarb. It's not necessarily that the assay was performed by Dr Sheldon Cooper with a Master's degree and 2 PhDs (that's one for Big Bang Theory devotees).
Consider this. Going to a Theme Park. Where is the value? It's not in driving there; finding a parking space; queuing to pay the entrance fee; queuing to go on a ride. The value is actually being on the ride.
It's also important to note that we all value things differently. My great value £5 haircut – straight in to the barbers; minimal wait; hair cut; minimal chat; job done, now I can get on with my day … would not do for my wife. She values a (insert a considerable multiple of £5 in this space) hair experience; known to the staff by name; able to discuss options; relax; have a chat; have a coffee.
To understand what each of your customers (or more practically customer groups) values from your service you need to get out of your silo. Go and talk to your customers.
A useful device that I have used many times is based on the Kano model … named after the Japanese quality expert Professor Noriaki Kano.
Before I describe this let's think about situations when you've had good or bad customer service.
I have acquaintances who wouldn't dream of staying anywhere other than a 5 star hotel, but they don't necessarily get good customer service. I've had particularly good customer experiences at Premier Inns and at Wetherspoon pubs all over the country. They have always given me value for money. Considered as 'budget' establishments by most, nevertheless I have received more than adequate service.
What makes me cite them as my examples of good customer experience is the performance of their staff. Ever friendly and helpful no matter what part of the country you are in. They must have particularly good staff recruitment and training programmes. I make no excuse for returning to the theme of – our staff are our greatest asset. It's true of all industries.
Continuing with the hotel theme…
The Basic (unspoken expectation) line on the chart
When I book a room at an hotel. I don't usually ask if there is a bed, or bed linen, or a toilet, or towels and toilet paper. I expect those things to be included. They are the Basics. If when I get there any of these items are not present … I'll be very upset to say the least and will probably never go back there again. It is by not delivering the basics that you are most likely to generate complaints or lose your customer all together. On the Kano chart, the best that delivering the basics can achieve is a neutral response from the customer. Not delivering the basics will generate a negative response.
The performer (specified)
If say, the hotel promised an express checkout service. Then this is a specified expectation a bit like stating a turnaround time for a test in a supplier contract. The better they are at delivering this the happier I'll be. But if they fail, I'll be annoyed.
The delighter (another unspoken aspect of service delivery)
If when I got to my room there was a free bottle of wine (red please in case any readers feel moved to send me a delighter). This would be an unexpected delight. If there is no delighter, I would be at worst neutral because I wasn't expecting anything.
When you do go out and talk to the customer, it's common for the Performer (specified) requirements to be uppermost in their minds. The KPIs for the contract. They might take the Basics for granted and not even think in terms of Delighters. This assumes that your basics are OK. As soon as one of these is broken the complaints will start to arrive! You may need to dig for those delighters and basics.
So, your challenge is to identify:
What are your customers specified, basic & delighters?
How are you doing on each?
How can you address the basics without increasing costs?
What can you do to improve performance on the specifics?
What delighters can you introduce?
Always remember you must identify value from the customers' perspective and that we all value different things. And that today's delighter is tomorrows basic.